The quality of governance is excellent. Highly effective strategic planning and prudent financial management are demonstrated in the facilities provided and in the high calibre staff."
ISI (Independent Schools Inspectorate)
Keith Abel
Keith Abel, Chair of Governors, is a Catholic and the parent of two former Farleigh boarders. He joined the Board in 2013 and sits on the Marketing and Finance Committees. Keith founded Abel & Cole, a nationwide organic home delivery business in 1988 after unexpectedly failing his bar exams. The business was sold to a private equity firm in 2007 and again to the William Jackson Food Group in 2012. He remains Chairman of Abel & Cole.

Jane Vyvyan
Jane Vyvyan, Vice Chair, is a parent of four former Farleigh pupils. She has practised as a company/commercial lawyer in the City and is now commercial and finance director of a media business consultancy in London. She was for many years a Trustee of ADRC, an autism diagnostic and research centre and is now involved with outreach projects promoting career development for Academy school-leavers in Wiltshire. Having joined the Board of Governors in August 2014, Jane chairs the Nominations Committee.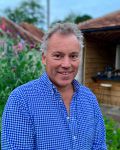 Simon Henderson
Simon Henderson, Chairman of the Finance Committee, is married to Teresa and has eight children. The five elder children have been through Farleigh and the younger three are still current pupils at the school. He is a Catholic and lives in Hampshire. Simon qualified as a Chartered Accountant in the mid 1990s with Price Waterhouse and has enjoyed a career in Private Equity, making investments in, joining the boards of, and seeking to grow and then sell, a variety of private companies. Simon retired from his role as a partner of TPG, the San Francisco based private equity firm, in 2014 and has subsequently established Provenance Investment Partners which backs entrepreneurs building growth companies in the UK. He became a Governor of the school in 2013.
Kirsty Anderson
Kirsty Anderson began her teaching career after graduating from Exeter University, teaching first at The Hall Junior School, London, and then at Trinity Grammar School, Sydney, as part of an exchange programme. After a brief spell at St Paul's Junior School (Colet Court) she returned to The Hall as Head of the Junior School in 2001. Before retiring in 2017, The Hall created an endowment Bursary Award in her name. She is now a consultant for the Birla Schools in Kolkata and is advising on a yet to be launched educational start up business. Kirsty is very experienced in all aspects of safeguarding and child protection in schools.
Charlotte Cunningham MBE
Charlotte Cunningham, the parent of three former Farleigh boarders, is a Catholic and lives in London where she runs Turtle Key Arts, a performance arts charity. She produces the work of young theatre and dance companies and specialises in outreach work with groups including children with Autistic spectrum disorders, people with Alzheimers and dementia, children with dyslexia and adults with a range of disabilities. As such she has considerable experience working with vulnerable people and with safeguarding. She is responsible for the Public Benefit agenda, which includes overseeing the school's Charities & Outreach Committee.